Behind the colorful buildings of Portovenere's charming harbor, is the ancient carugio called Via Capellini. Most of the typical shops of the village are located here. During recent years, many VIPs have passed by this characteristic narrow street for their Made-in-Italy shopping sprees. Examples include Andrea Bocelli, Sting, Roman Abramovic, Steven Spielberg, and David & Victoria Beckham.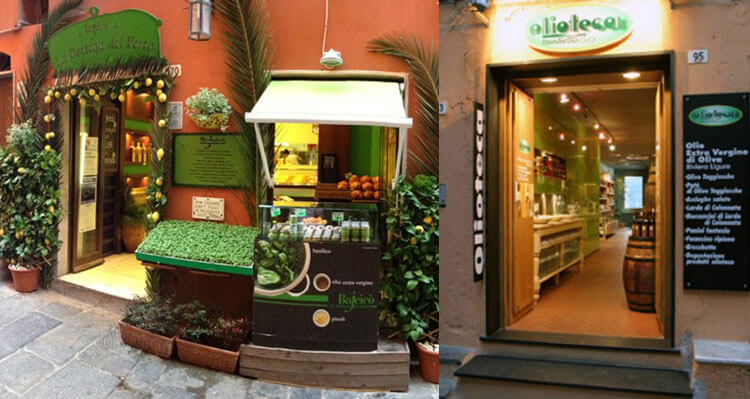 If you are looking for typical food products, then you cannot miss Bajeicò – a word that means basil in Ligurian dialect. This is where Laura Massa works the basil leaves, which she harvests from her own plantation, breaking them down in the mortar and adding garlic, pine nuts, grated cheese and salt, for a delicious pesto sauce. Apart from fresh pesto, in this shop you can also buy basil plants.
Your other pit-stop has to be Olioteca Bansigo, where you can find extra-virgin olive oil, which is one of the other products of excellence from Liguria. It is possible for you to buy new bottles or to refill previously purchased glass bottles. You can also taste different local products made with or accompanied by extra-virgin olive oil.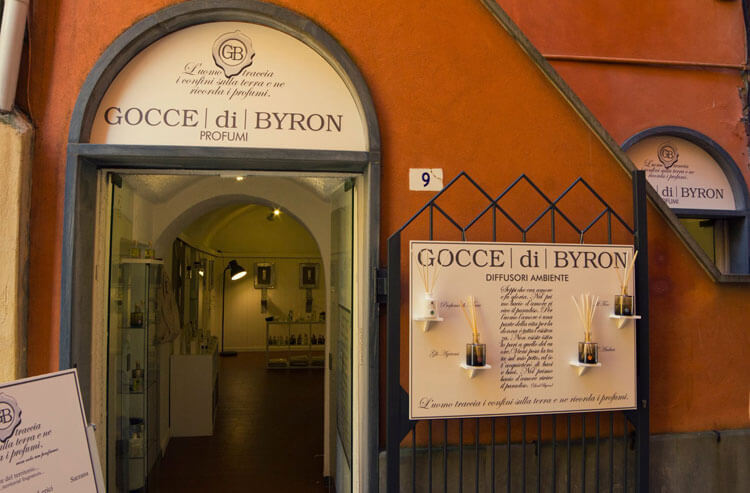 Gocce di Byron offers fragrances that are inspired by the local territory. You can choose from perfumes, body creams, shower gels and scented candles.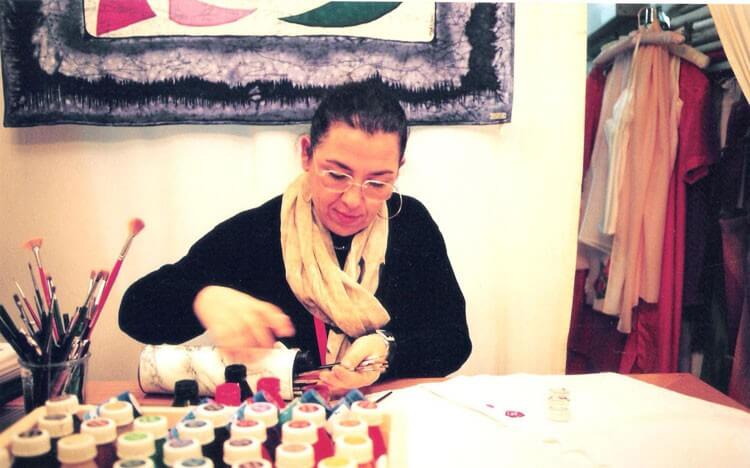 Le mie Sete is the artistic atelier of Paola Sassi. She is specialized in painting on Italian and natural textiles, like silk, cotton, wool and cashmere. She creates unique, handmade products that can be used for clothing, décor and accessories.
Another tiny artisan workshop on Via Capellini is Tartalluga sul Tatai, where Laura creates sea-inspired jewelry and accessories.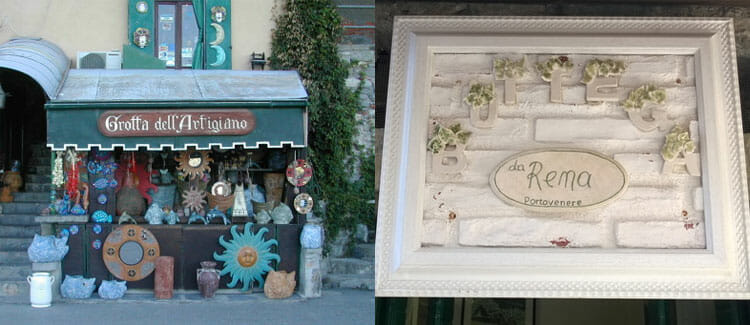 At Grotta dell'Artigiano, Franca and Candido offer artisanal pottery that is reminiscent of the marine world. Nearby, in the carugio of Via Colonna, Renato has a tiny laboratory (Bottega di Rena) where he creates handmade ceramics featuring the typical colors of the Gulf of Poets.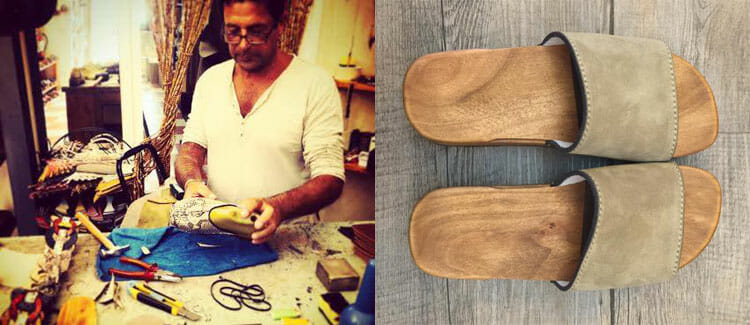 Finally, pay a visit at Nudo Portovenere, a shop and artisanal lab founded 30 years ago by Renato Guarino, stylist and master dealer in leather goods. It's a shopping paradise for fashion lovers: handmade shoes, designer handbags, belts and – above all – the traditional local wooden clog (zoccolo di Portovenere).
From taste to smell, from touch to sightseeing: Portovenere's shopping street takes you through a sensorial journey!