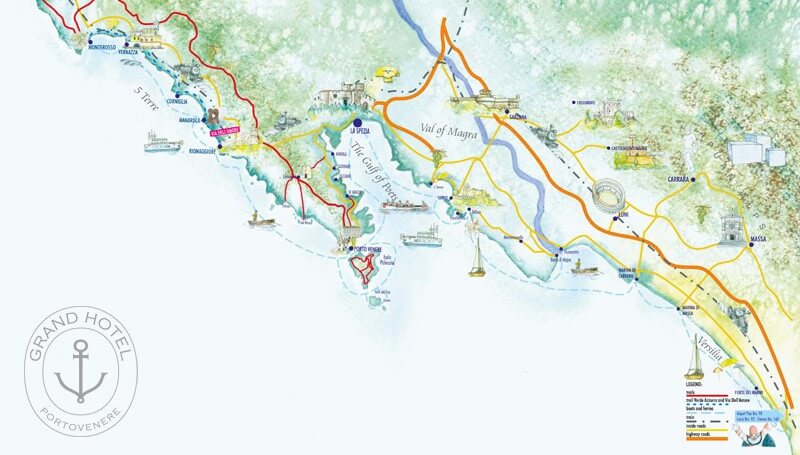 A destination for elite tourism for over a century, Portovenere is a charming village that sits on the point connecting the spectacular Cinque Terre to the inspirational Gulf Of The Poets.
This Italian region, known for its brightly colored fishing villages, pristine waters and marine reserves, and a wide variety of hiking trails, offers visitors endless options during their visit. From Portovenere, a UNESCO World Heritage Site, it is easy to visit nearby attractions such as the Cinque Terre, Portofino, Lerici, Carrara, and many more.
GET IN TOUCH
To get in touch for anything related to the blog,
please contact blog [ @ ] discoverportovenere.com
VISIT
If you would like to book your next seafront vacation in lovely Portovenere,
contact Grand Hotel Portovenere:
Tel: +39 0187 777 751
Email: info [ @ ] portoveneregrand.com
Website: www.portoveneregrand.com
Where is Portovenere Grand Hotel?
Via Giuseppe Garibaldi, 5 – 19025 Portovenere (Sp) – Liguria