Are you planning your vacations of Summer 2016 yet? Some travelers prefer an early booking offer, while some opt for a last-minute deal – when available.
Whatever your strategy is, if you are looking for a destination that is off the beaten track yet close to some of the most famous Italian spots – such as Cinque Terre, Portofino and Forte dei Marmi – you must include Portovenere and the surrounding Gulf of Poets in your must-see-list.
Here are some of the local traditional, annual events that will convince you to choose Portovenere as a base for your Italian summer 2016 destination in Liguria.
24 June: San Giovanni Battista, Fezzano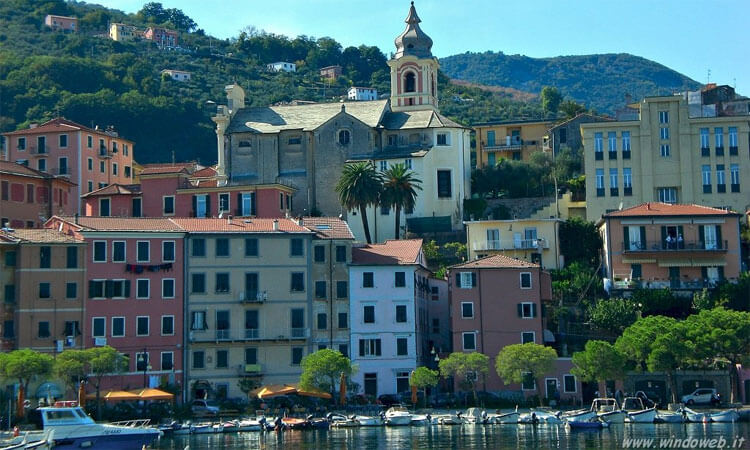 Fezzano is a tiny fraction of the medieval sea village of Portovenere. On 24 June, locals celebrate its Patron Saint John the Baptist. The traditional event includes a folklore festival with markets featuring artisanship and eno-gastronomy, live music and dance shows, painting exhibitions and a regatta before the prestigious Palio del Golfo.
The church of the village – Chiesa di San Giovanni Battista – is dedicated to the saint. The construction works of the building ended in around 1740 with contributions from all its inhabitants, especially local ship owners. It features a monumental organ built by master organ-maker Filippo Piccaluga in 1750 and purchased by another famous organ maker – Luigi Ciurlo – for the Church of Fezzano in 1793.
Fezzano resembles Porto Venere in its architecture and layout: the center of the village consists of narrow, tall and old houses built against one another, with little enchanting alleyways. Featuring a small harbor, Fezzano overlooks a sheltered inlet where you can walk along the shore among the lush vegetation of pine trees.
17 August: Madonna Bianca, Portovenere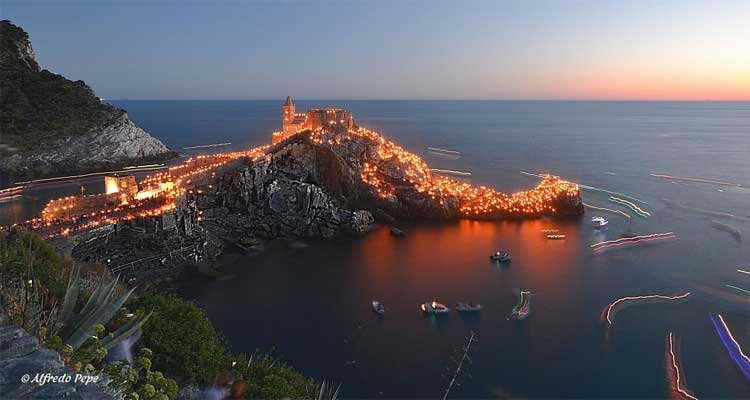 Every year, on the 17th of August, Portovenere celebrates its local Patron Saint called White Madonna (Madonna Bianca). During the festival, the entire fishing village is lit up with over 2000 roman torches, including Byron's Grotto and the rocky spur of Punta San Pietro. A traditional procession carrying the icon of the Virgin Mary takes place through the flower-decorated streets of the village.
Learn about the legend and watch an amazing video here… Portovenere's "White Madonna" torchlight procession.
Wondering what to do in beautiful Portovenere? Read about 10 Things to do in Portovenere.
8 September: Nostra Signora delle Grazie, Le Grazie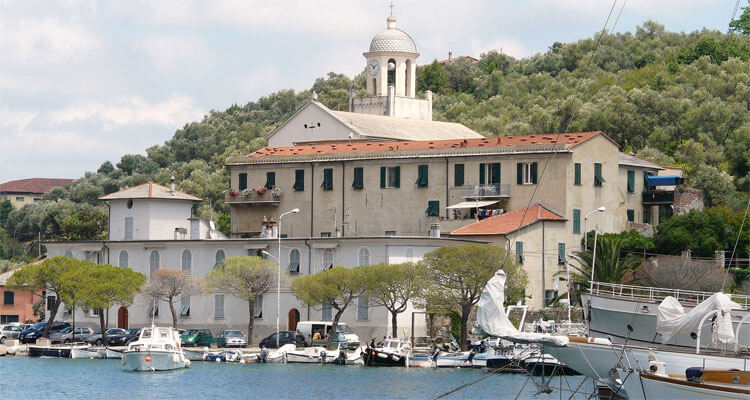 Like Fezzano, Le Grazie in another tiny, tiny fraction of Portovenere. The local church is called Chiesa di Nostra Signora delle Grazie, and is home to the sacred image of Our Lady of Graces. The painting is attributed to Andrea de Aste (1432).
On 8 September, thousands of pilgrims from the surrounding Gulf of Poets reach the hamlet of Le Grazie to honor the Patron Madonna. The event usually includes a painting exhibition, a performance by the Navy paratroopers, a concert in the piazza and theater shows.
Last but not least, the Sagra del Polpo – or octopus festival – offers locals and visitors the chance to taste typical delicacies such as fried fish, frittelle di bianchetti, stockfish, seasoned scabeccio,, sgabei, octopus prepared in all sorts of ways, and the mesciua soup … among other dishes!
13 September: San Venerio, Tino Island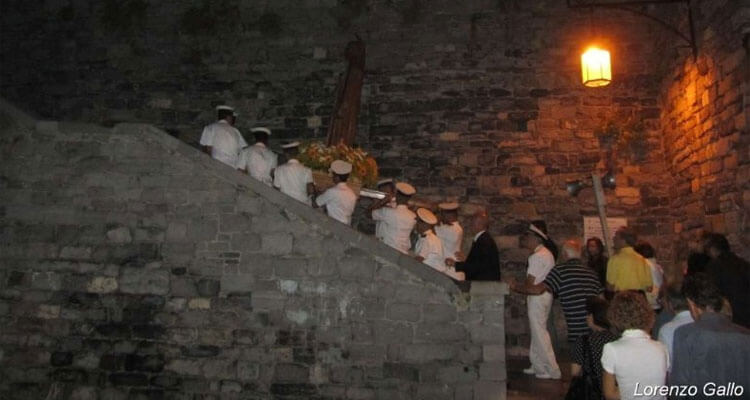 San Venerio was a hermit monk in the monastery that once existed on Tino Island. On dark nights, he used to light up a bonfire to help traveling ships to orientate themselves in the Gulf of Poets. The monk died in 630. Today, he is the protector of marine lighthouses.
Tino is now home to the San Venerio Lighthouse. Its construction completed in 1840. It illuminates and guides the sailors in that part of Ligurian Sea.
The Island of Tino – a military space that is usually closed to visitors – opens up its frontiers on 13 September to remember and honor the saint. The island hosts a nocturnal procession that is quite impressive! You can visit the islet also on the Sunday following 13 September.
The Gulf of Poets also holds a number of summer events that will entertain your vacation in the area, from sports events like Triathlon and sailing regattas (including the historic Palio del Golfo in La Spezia) – to creating the largest natural swimming pool in the world – to food festivals and art exhibitions.
Will you be traveling to Italy in Summer 2016?
Is Liguria among your top destination choices? Let us know what you think and which locations you are sure – or unsure (and why) – about!
Need accommodation?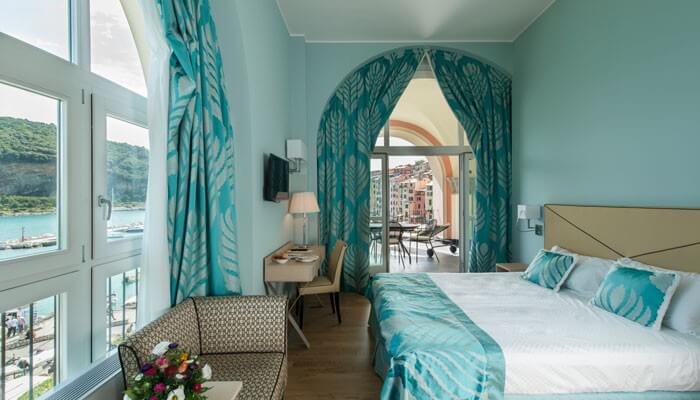 Grand Hotel Portovenere is located on the most panoramic point of Portovenere, directly overlooking the sea and Palmaria Island. In the XVII century, the structure was home to a Franciscan monastery or 'convento' and was transformed into a hotel in 1970. After careful renovations with special attention to maintaining the original architectural features, revisiting them in a modern way to provide guests with maximum comfort, Grand Hotel Portovenere has reopened its doors in 2014 with its new design and understated elegance.